Linkedin Advertisement Services: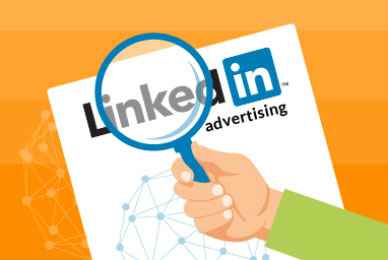 ICF is one among the most India's prominent LinkedIn Advertising Company believe in promoting your brand on digital wheels, we help you to explore our exciting and unique customer acquisition and brand impact solutions. We offer Innovative Branding Solutions and deliver our promise to our clients on time. Our motivation, hunger and passion have grown manifold that we successfully created excellent brands for entrepreneurial ventures in the past Eight years. We offers results-driven campaign management services for you. There are so many unique advantages of promoting your business on this platform.

Let's see below:
Advantages of promoting your business on LinkedIn:- Built-In Lead Generation These ads allow readers to ask you to follow up with them. With only one click you can check the interested people's professional pages and email addresses, and one step left for you to set up a new business deal.

Cost-effective:-
With less CPC in highly competitive markets than Google AdWords, these ads combine good results with high ROI. You let us know your monthly budget and we design strategic ad campaign that does not overspend. Custom Targeting LinkedIn Advertising works powerfully for you if you know about your target readers. We help you to hone ad targeting from very broad to narrow and focused. There is a huge opportunity to target users based on company size, industry, job title, skills, school, group/ affiliations, gender and age. You can also target particular companies. You can target various sectors with various campaigns. We leverage this amazing targeting capability to create dynamic, effective campaigns.
Result Works:-
Call or email us today and learn how these advertisements can help you boost your business. We will give you a free consultation and custom analysis that projects the kind of reach and results that you might get on this platform. It is a big opportunity for lead generation for B2B firms. Business messages are attractive in this professionally focused environment. Moreover, LA lets business owners' advertisements to users by necessary B2B demographics like job title or industry or even focusing on members of its particular groups. This is really very different and better for B2B marketers than Facebook advertisements, which target users by lifestyle interests (like music, gardening etc.) Business owners can make an advertisement on this social site in only few minutes. It has some basics of Page Per Click (PPC) ad to remember and also nuances of this social website to leverage to make sure that you will receive the most from your campaigns.
Basics of LinkedIn Advertising:-
These advertisements are available in two places on the website. First, your ad will visible along the sidebar with a text and photo. A text-only version will appear at the top of this social site that depends on your ad's performance. These social media advertisements include 25-character headline, 75-character description and a photo. You can choose to pay these ads via CPM (cost per 1,000 impressions) or CPC (cost per click). So, this type of advertisement allows you to provide various variations of your ad so that you can test which drives the most click-throughs and leads.
Why to Choose Us?:-
We as a reputed online marketing agency provide turnkey advertising and campaign services for those who are interested in advertising on this platform and other advertising channels.